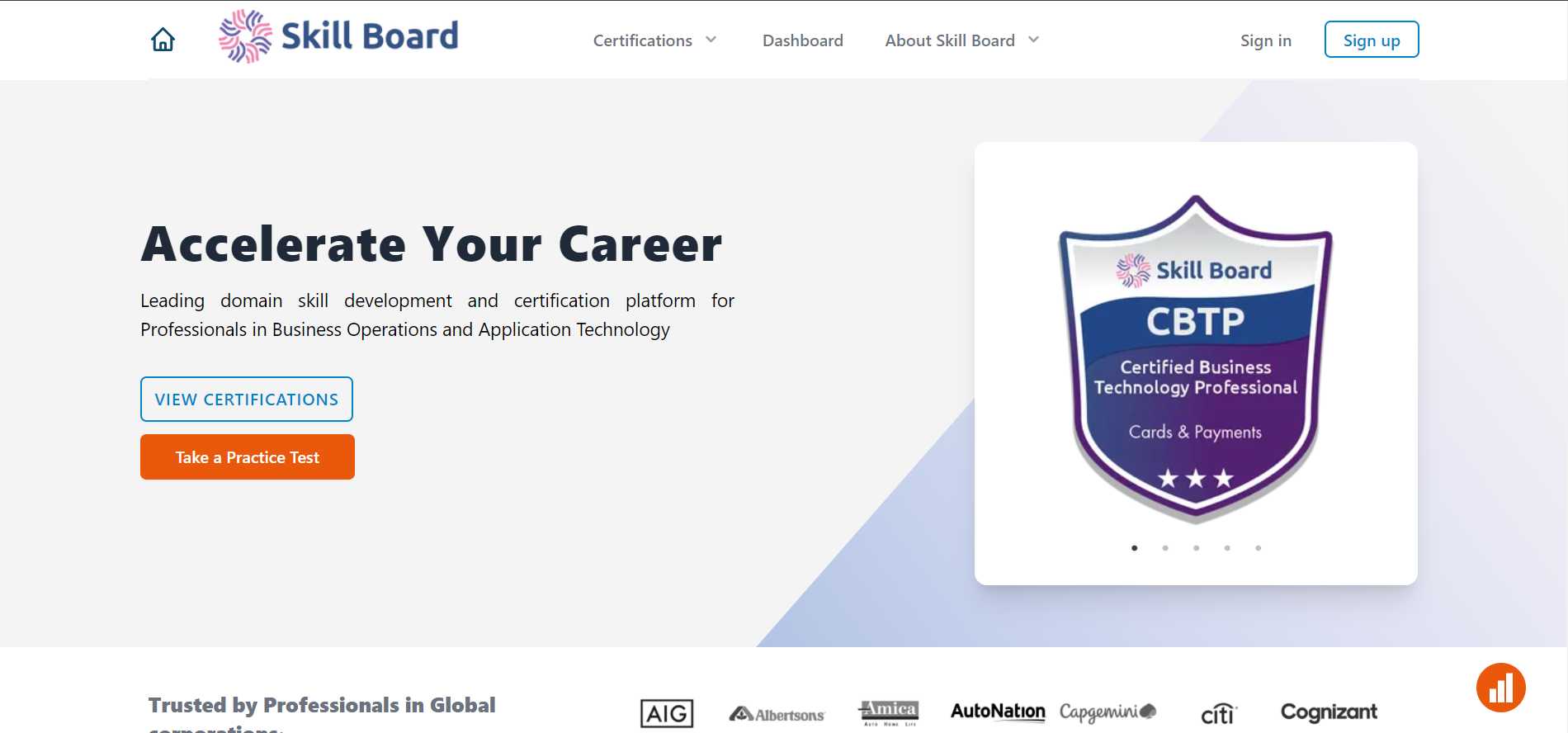 Get Started with Skill Board Certification
Unlock the possibilities with first of its kind functional domain skill certifications that employers look while hiring new employee.
Step 1
Log in to your Skill Board account. If you do not have an account then please Sign up for your account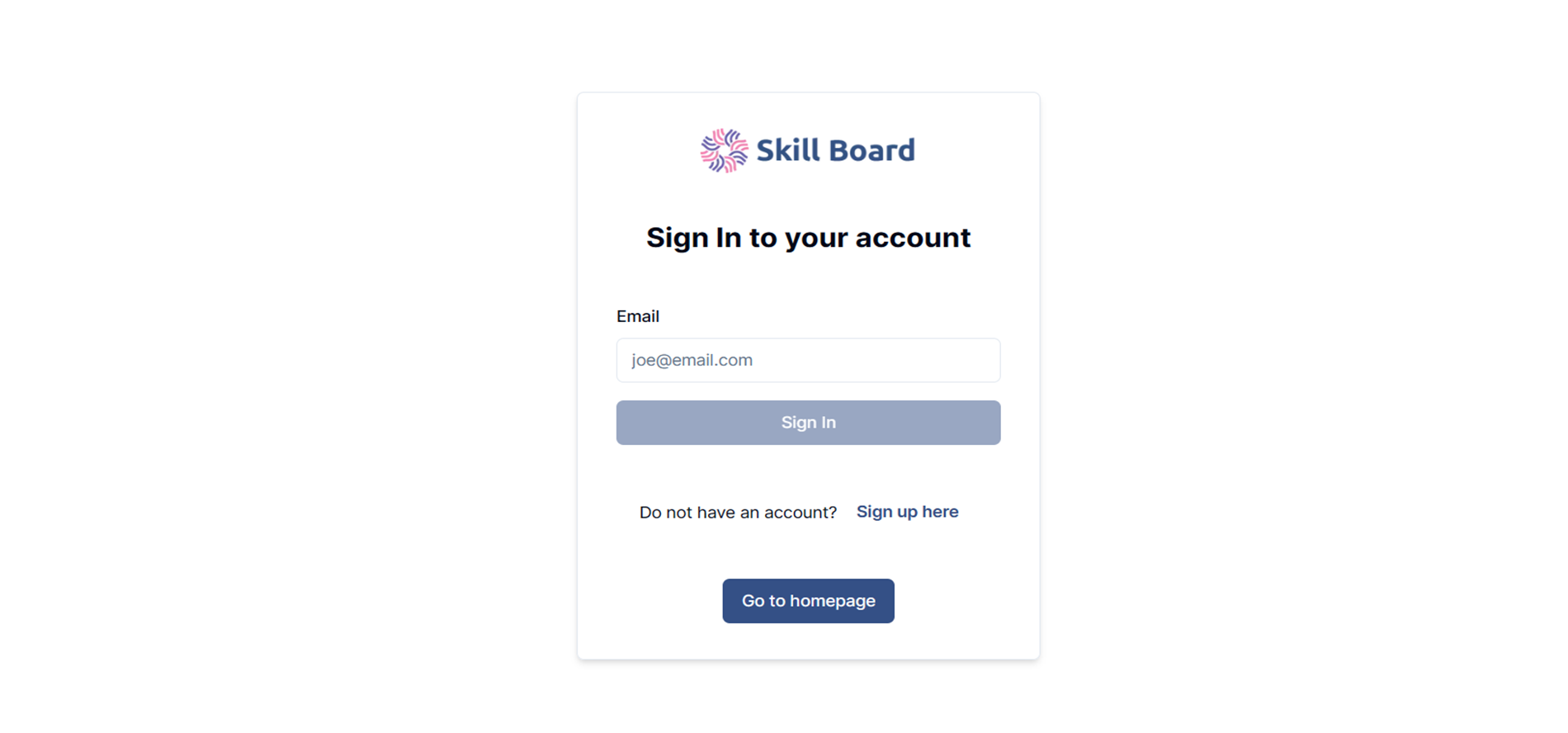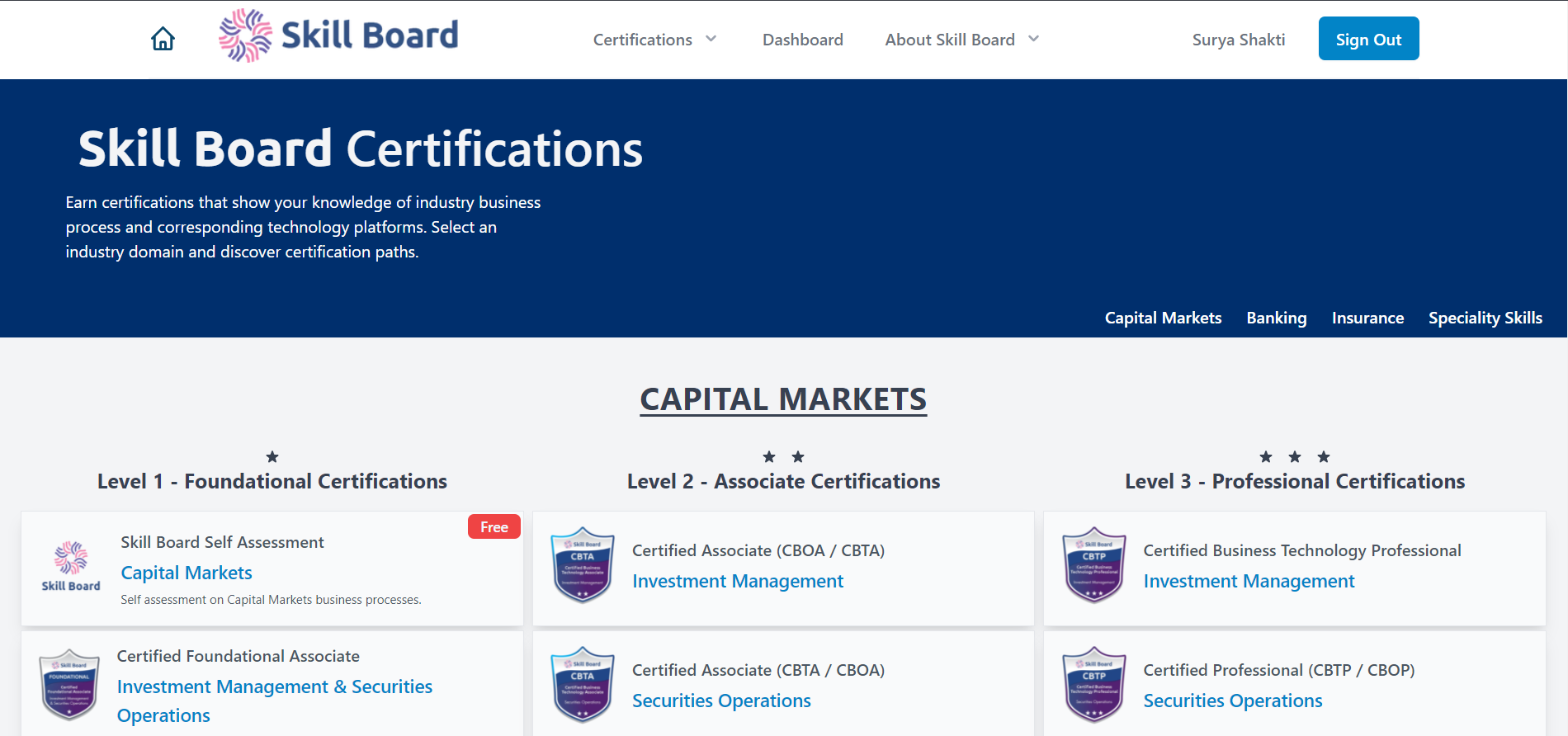 Step 2
Click the certification card that matches your skills, experience and career goals to view details on the certification information page.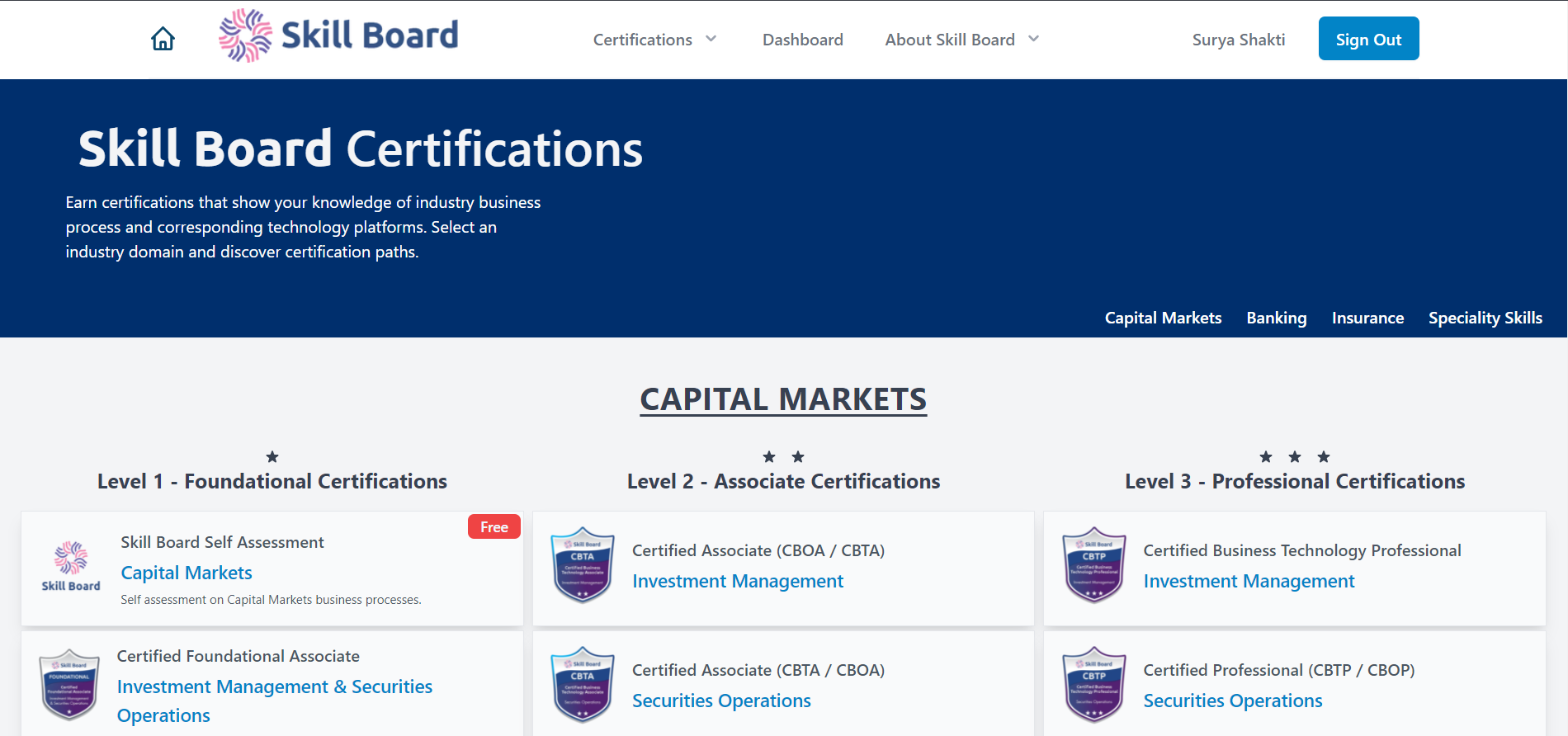 Step 3
Read the information about the certification and topics for the online remote proctored exam. If you wish to schedule an exam click the relevant 'Book Assessment' button.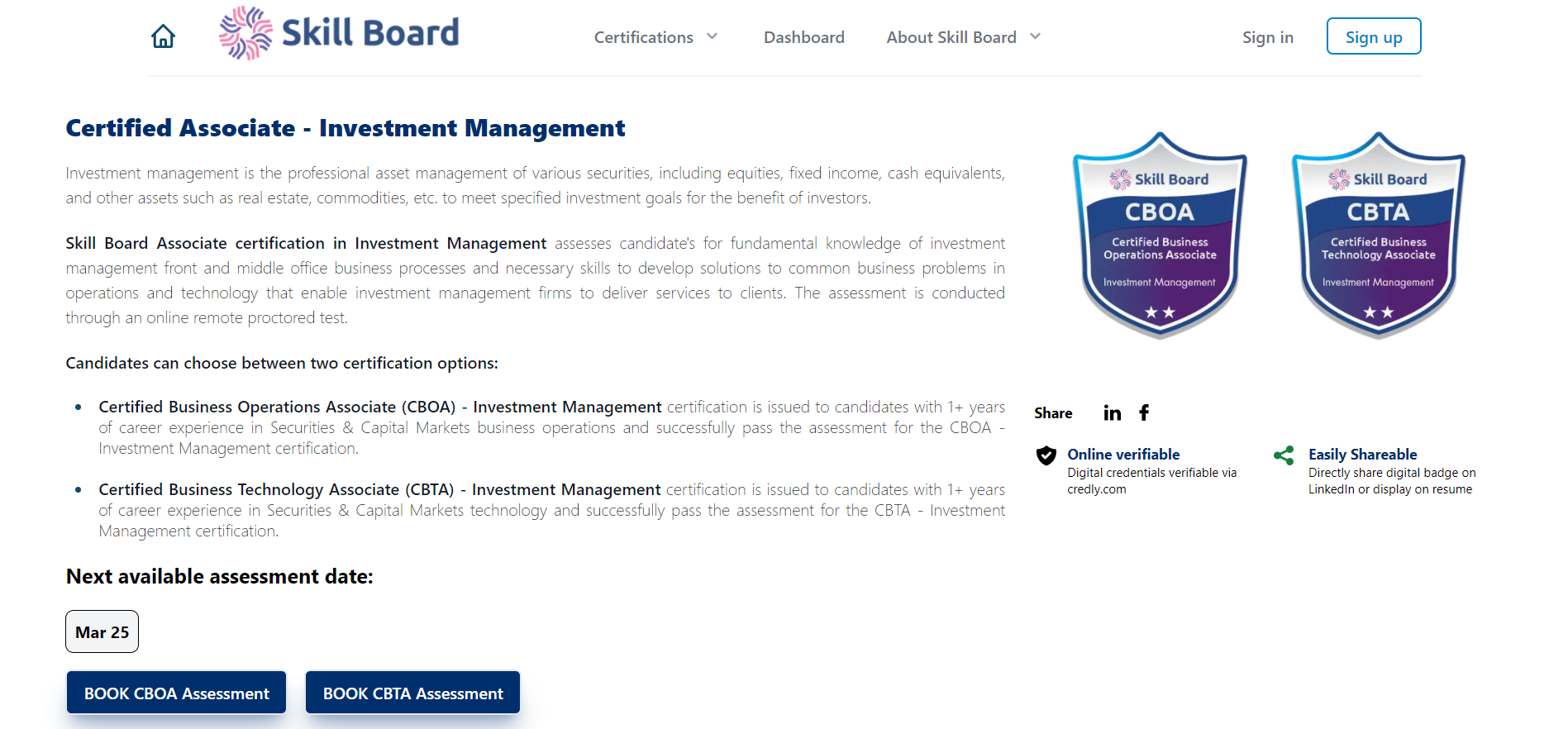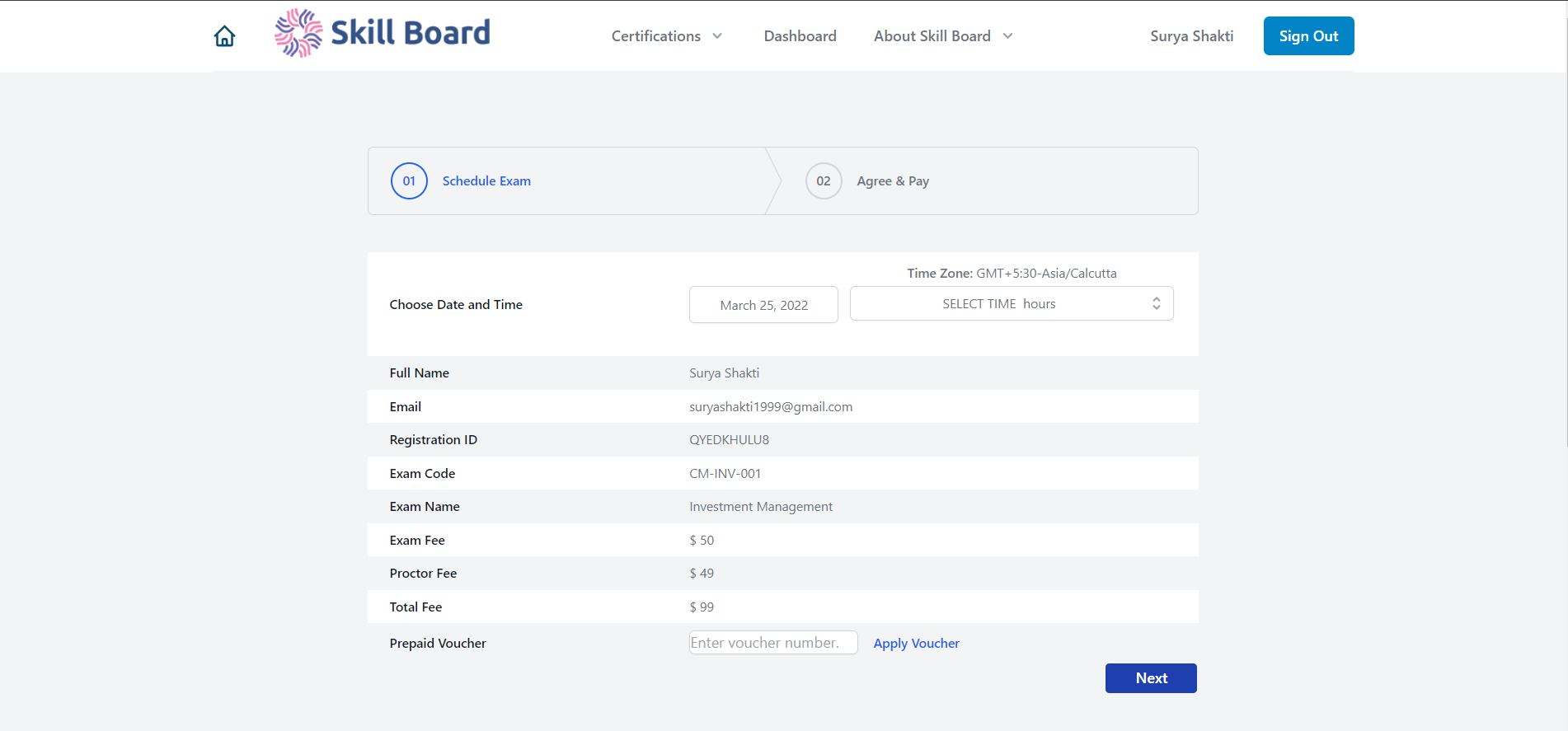 Step 4
Select the date and time for the exam. If you have a pre paid voucher then apply the voucher code. Click Next.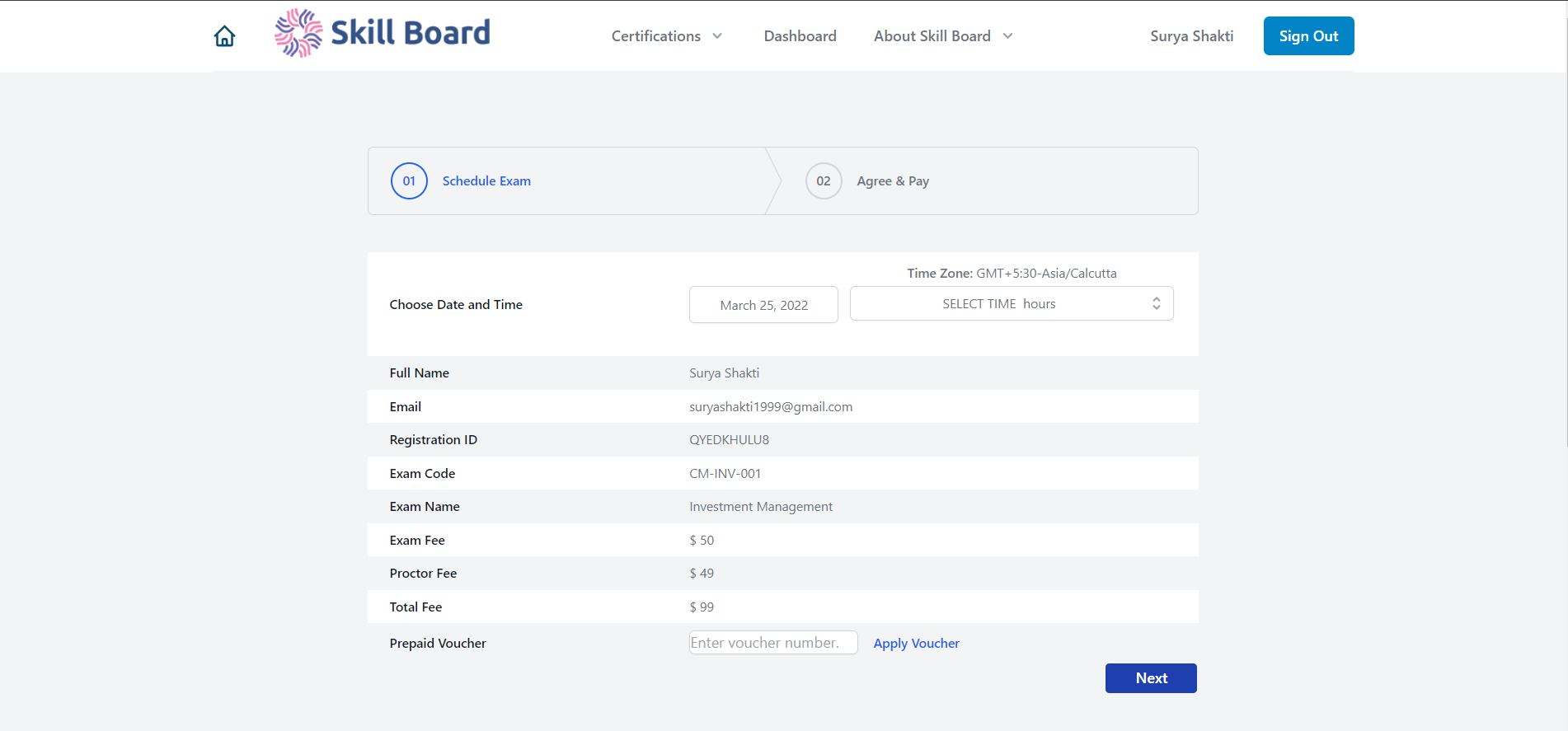 Step 5
Review the exam schedule, read the exam requirements, terms and conditions and accept the declaration by checking the box . Once all boxes of declaration are checked , pay button will appear. Enter payment details to book the exam.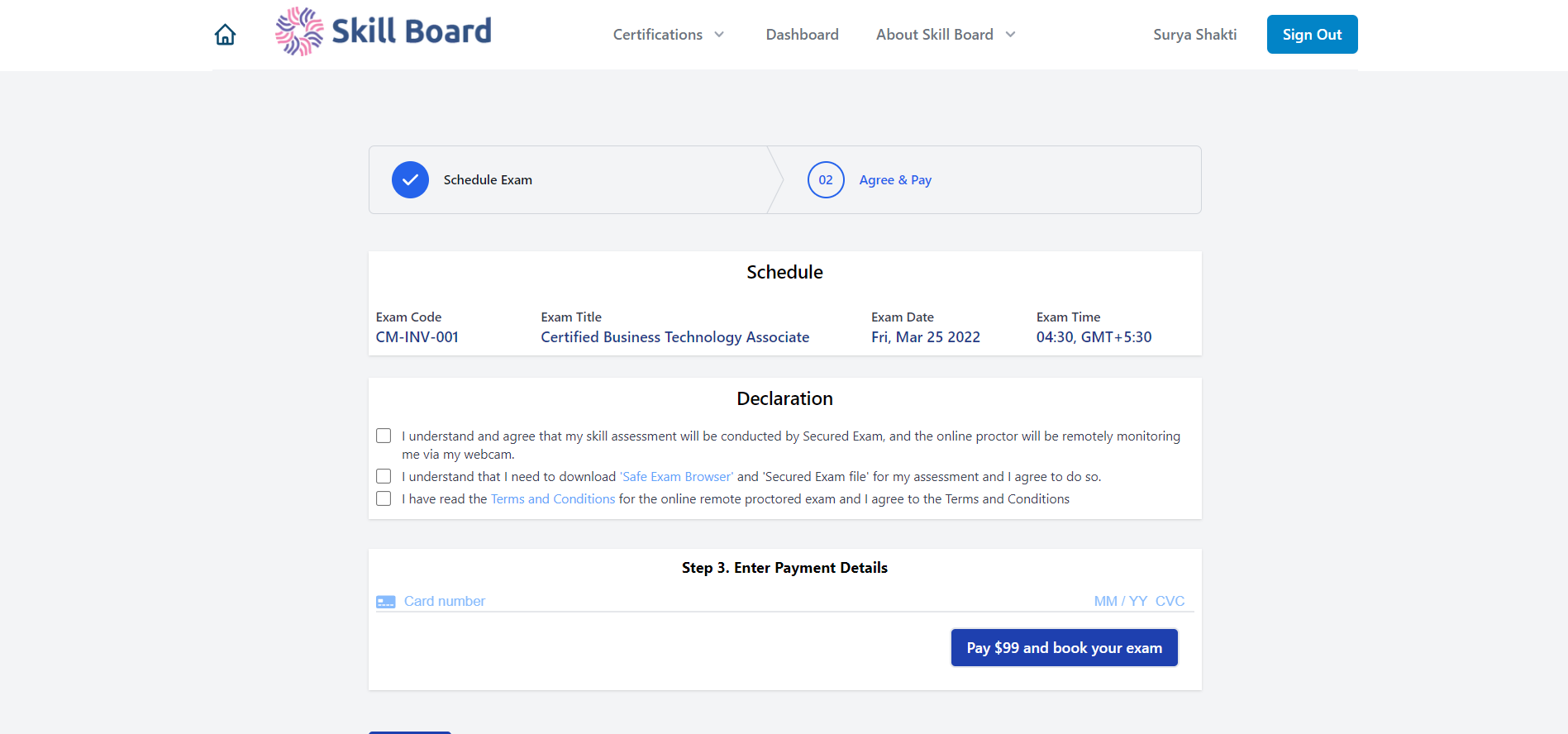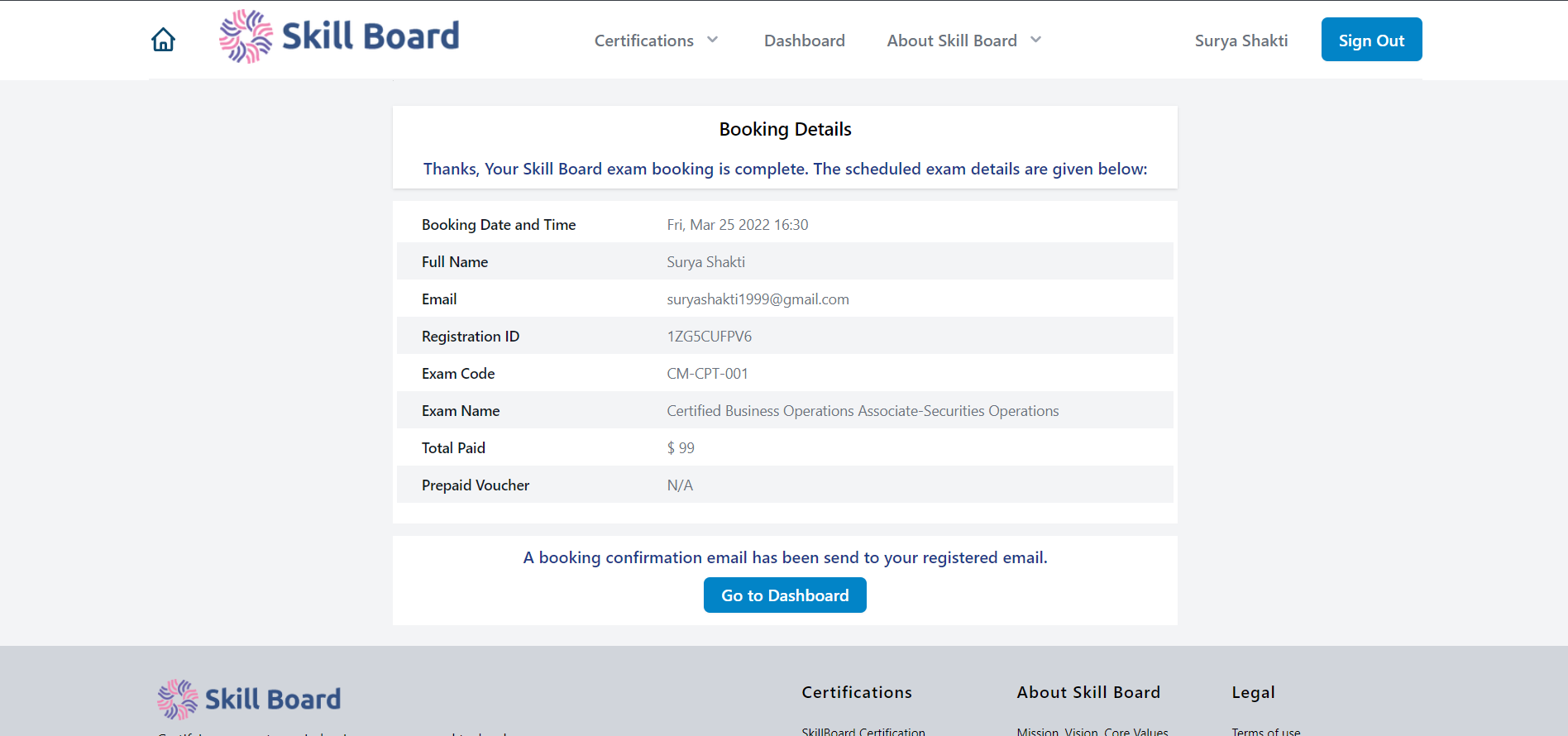 Step 6
You will receive the confirmation on screen and an on your registered Email id.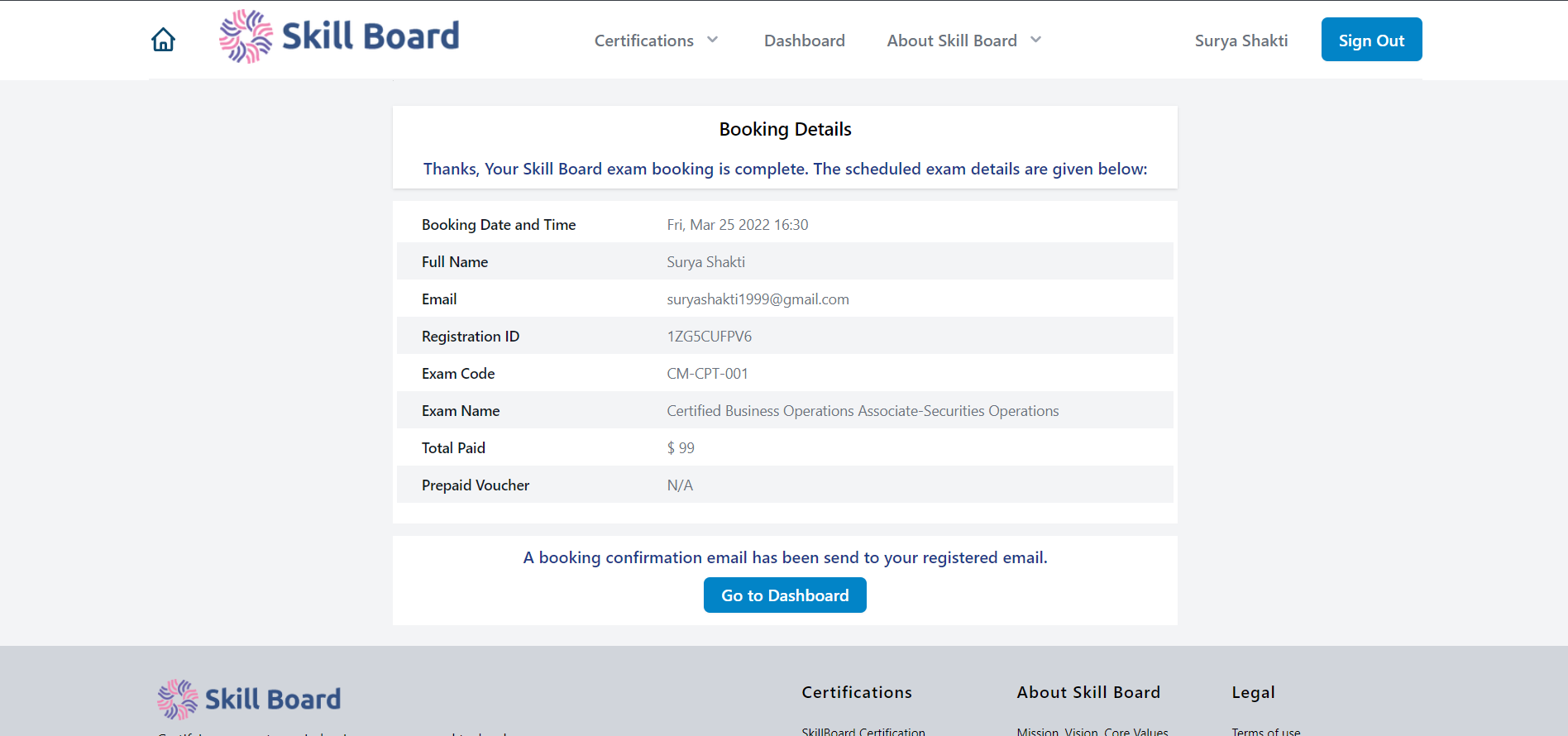 Step 7
You can view the scheduled exam details in the Dashboard tab under My Exams. Please through the Exam process and guidelines. To reschedule the exam click Reschedule button and select the new data and time.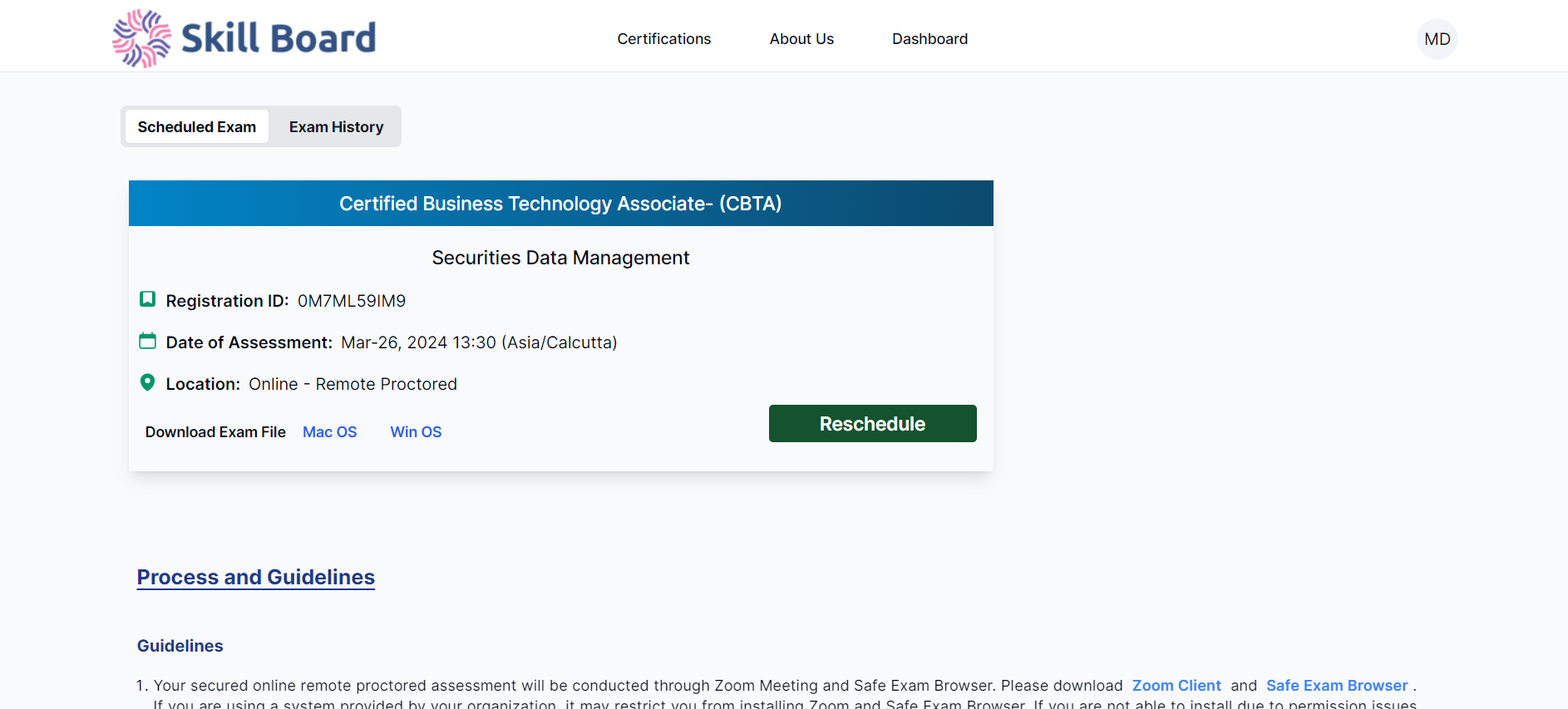 Step 8
Prepare for the assessment as per the prescribed syllabus.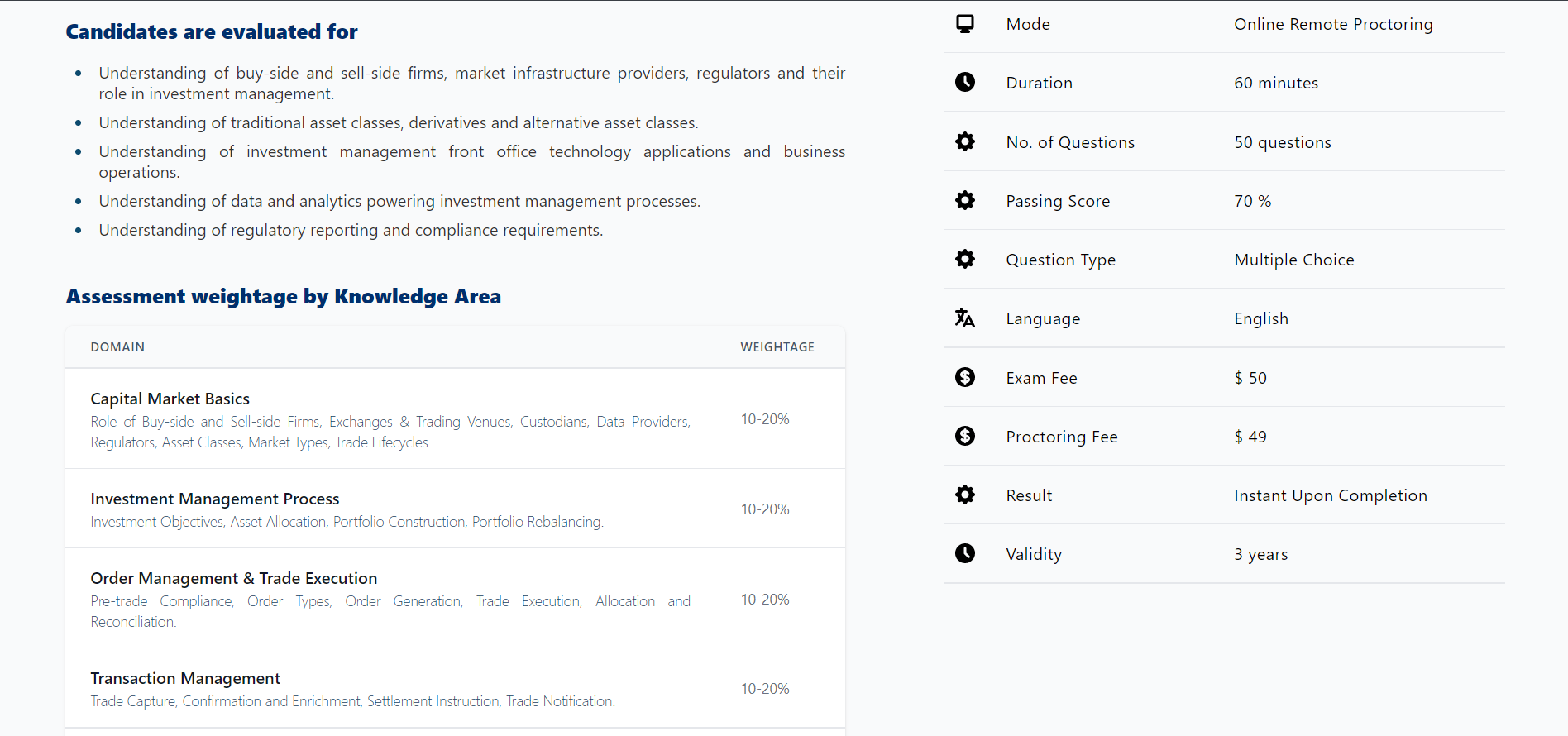 Step 9
Appear for online exam using the secured exam link sent to your email.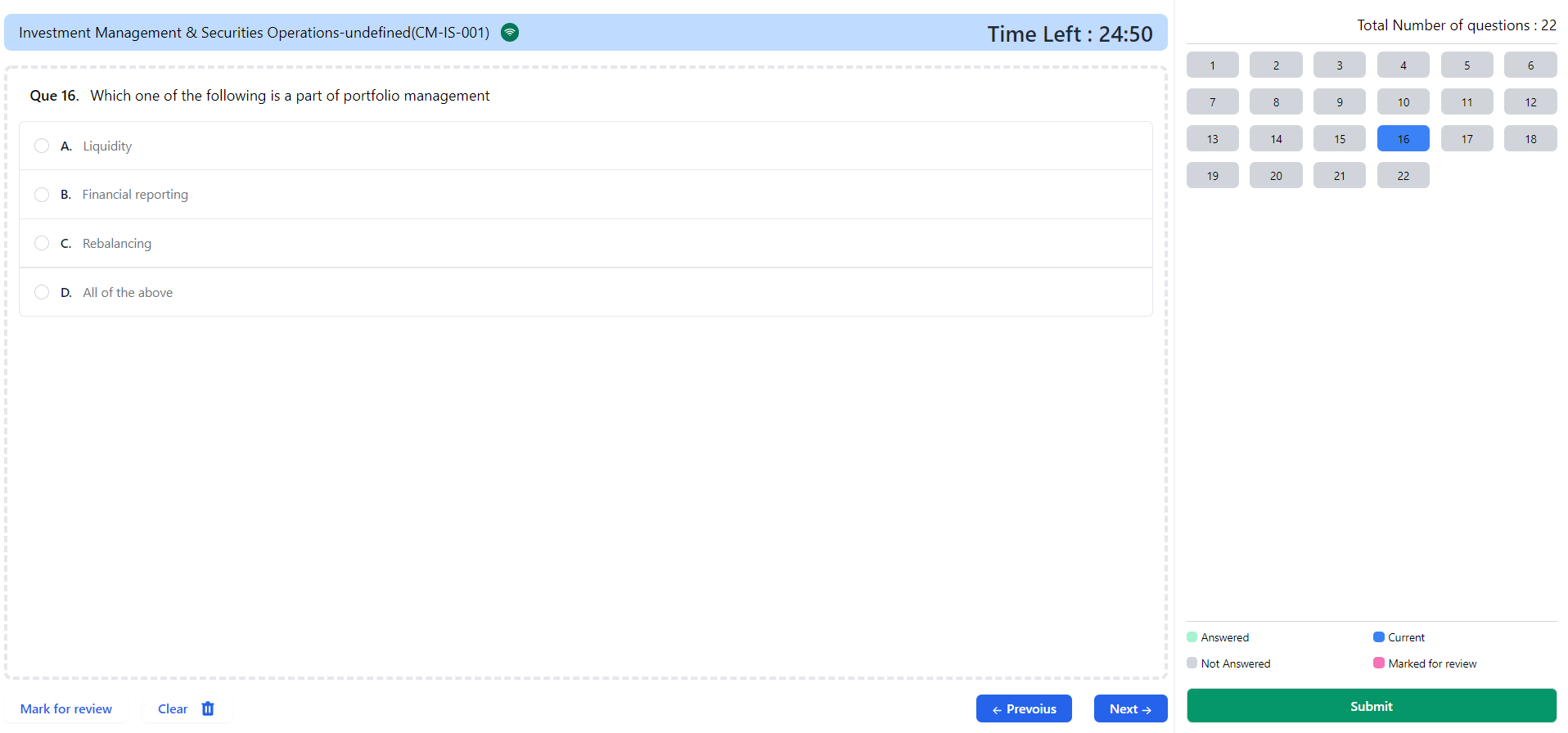 Step 10
Get instant results, secure required marks exam to get certificate and Digital Badge.